Apple seeded a new iOS update to Apple TV 2G which is deeply integrated to iCloud and now Apple has released
iCloud.com
in beta form only for developers.
iCloud was unveiled in WWDC 2011 and it is expected that it will be released for public this fall.
iCloud features new web apps for Mail, Calendar, Contacts,Find My iPhone and iWork placeholder page.Users can store photos,videos, music,apps and iBooks.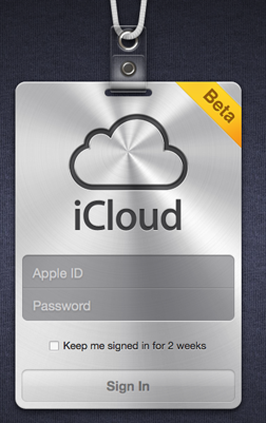 iCloud Pricing
It offers free 5GB storage space and if you want to have extra storage you need to spend $20 per year for 10GB,$40 per year for 20GB and $100 per year for a 50GB storage.The prices in US and UK are similar however in Australia users will have to pay $21 for 10GB, $42 per year for 20GB and $105 per year for 55GB.
Amazon Cloud Drive also offers 5GB free storage and if you need 20GB space you will have to pay $20.
iWork enables users to access and edit document in cloud and see the changes in your idevice and iMatch feature of iCloud will scan the user's iTunes library with iTunes Store and provide them with the required information of the song.iMatch is a paid feature.
It should be noted that MobileMe users account will be migrated to iCloud.
Only registered developer's who have a registered developer account can access the beta release of iCloud.To become a registered iOS developer you will have to pay an annual subscription of $99.
Stay tuned for more udpates...